Redefining
Education
Among school-related factors, teachers matter most. We bring the traditional classroom to the Internet.
About eTeacher Group
Our Mission
We're committed to reshaping online education by pioneering a dynamic and personalized learning experience. We envision a student journey that breaks down barriers and empowers learners globally, regardless of their location, culture, or language.
Our Approach
Even though the world has been completely transformed by technological advancements, the digital learning space still leaves many children and adults starved for valuable education. We bridge this gap by providing the ultimate learning experience platform that aligns with the shifts in the ways people experience the modern world.
Collaborate with us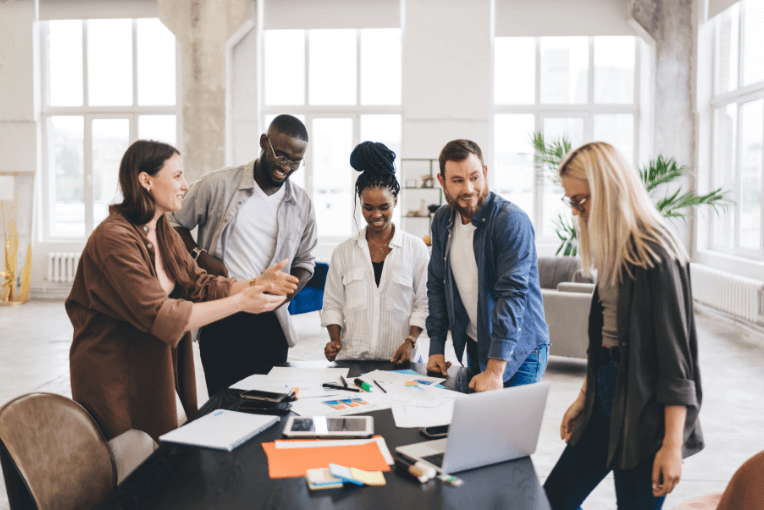 Our global reach
Learning together. Growing together.
Visit our schools
Welcome to the prestigious eTeacher Group, where education meets innovation and inspiration. We're dedicated to shaping the future of online learning, through a diverse range of courses and methodologies that cater to every learner's needs. Our schools empower future digital creators, open doors to global English markets, unlock the potential of Bible enthusiasts, and offer a unique proposition in the realm of Jewish studies. Join us on a transformative journey set to fuel innovation and foster growth.
Become part of eTeacher Group
All our employees work together to achieve one purpose: to empower our students with quality education.
Because we have many products and schools offered in different languages, our daily work is versatile and dynamic. This common drive and active working environment fuse together into a company culture where victories are celebrated and mistakes are seen as opportunities to learn.
Open positions